Mandee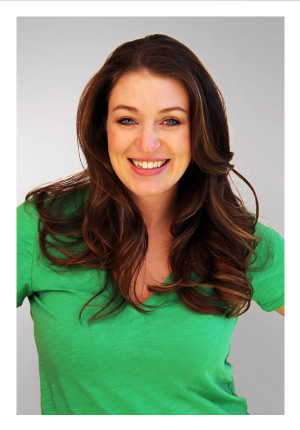 Mandee has been working in East Texas radio for over ten years. She began as part-time on-air personality and board operator at KYKX in 2002, while still in high school. For the next few years she continued to work part-time. Upon graduation from Kilgore College, she was hired for her first full-time gig for 104.1 "The Ranch" in Tyler where she anchored the midday airwaves from 2005 to 2009.
Early in 2009, East Texas decided it needed to hear more or Mandee. In response, she took over middays on sister station Sunny 106.5 AND afterward went next door to hold down the afternoon shift for her fans on The Ranch. For three years Mandee kept the adoring throngs happy with this double duty.
In 2012, Mandee decided is was time to learn a new aspect of radio and moved (across town this time) to Reynolds Radio where she has been working as a traffic assistant for the Blaze and 99.3 FM for the past year. She is now expanding her knowledge even more and looking forward to spending her mid-days with you on the Blaze.
You can hear Mandee from 10am - 2pm every weekday.
Q & A: Mandee

Who are some of your favorite artists?

Justin Timberlake, Rihanna, 50 Cent, Drake, Muse ... too many to name, really

What is your all-time favorite album?

Tough question: Currently it's probably Future Sex/Love Sounds by JT

What is your favorite movie?

A League of Their Own

Do you have a favorite actor/actress?

I'm loving Jennifer Lawrence right now!

What is your favorite word?

Love

What is your least favorite word?

Hate

What turns you on?

Music, Art, Travel

What turns you off?

Arrogance, lies, deceit

What sound do you love?

Waves crashing

What sound do you hate?

a ringing phone unanswered

What is your favorite curse word?

fudge ;)

What profession other than yours would you like to attempt?

Host a show on the Travel channel touring the world.

What profession would you not like to do?

I would not like to be a window washer :)

If heaven exists, what would you like to hear God say when you arrive at the pearly gates?

Welcome. Your family and friends await your presence.